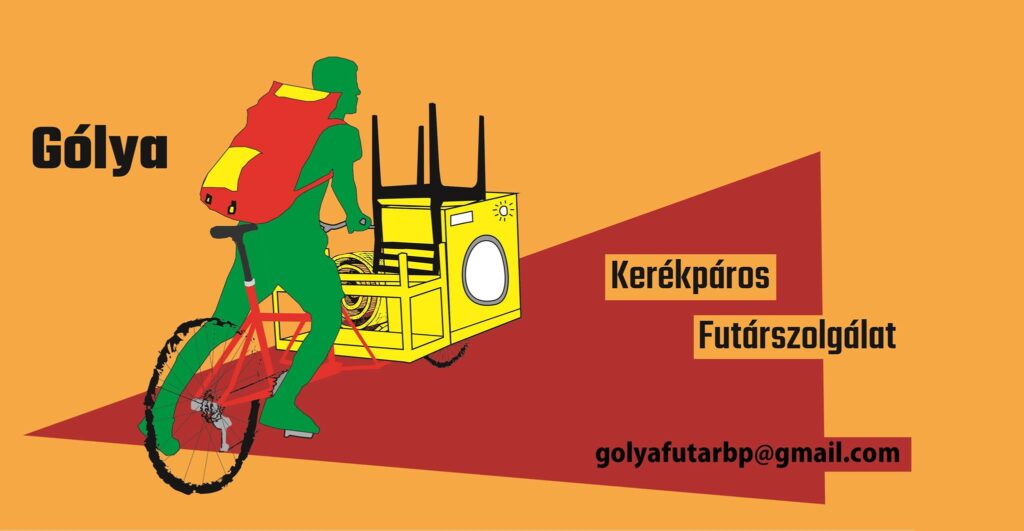 Budapest bike courier co-op: saving livelihoods and helping neighbors (Hungary)
The cooperative
Category: Right to Food
Community Members: Gólya Co-operative
Type of grant: Resist [ 1.000 € ]
Year: 2020
1. Who they are
Gólya Community House and Cooperative Pub operates as a cooperative and non-profit activities as well. They are primarily self-funded through hospitality services: selling food and drinks and catering to events. The cooperative has 15 members. Their programs create space for engagement for civil society and community groups. In 2018 Gólya moved from one part of the 8th district to another. Instead of renting, they bought a former factory building and refurbished it with over one hundred volunteers. 
In its new building, Gólya hosts 8 organizations, from independent media to workshops, a nursery and a gym. Gólya organizes regular meetings where collaborations across in-house and other organizations are built.
In its local environment, Gólya also runs a neighborhood campaign to understand the needs and interests of an ethnically diverse, poor but gentrifying neighborhood, and seek collaborative solutions that bring local interests together with the capacities of solidarity economy and civil society actors in its network. Our goal is to exist in the locality, not just in our subculture.
2. What they did
From April 2020 to the end of June 2020 Gólya delivered relief packages on a weekly basis. The bike couriers were accompanied by members of the community from the neighborhood project to make acquaintances, and find out about needs, personal or affecting larger communities. Through this action, they were also able to gain a lot of knowledge about the "social map" of the neighborhood. They delivered goods to 90 different households. 
In the summer they started to support From Streets to Homes Association (who are headquartered in the same building) to move donated furniture to their warehouse, or to their clients (ex-homeless people who now live in flats renovated by the Association). As a practice, we kept 1 free move per month as a contribution to the community. This came either through the From Streets to Home Association, or through requests coming in from people in need who couldn't afford to pay for transportation otherwise.