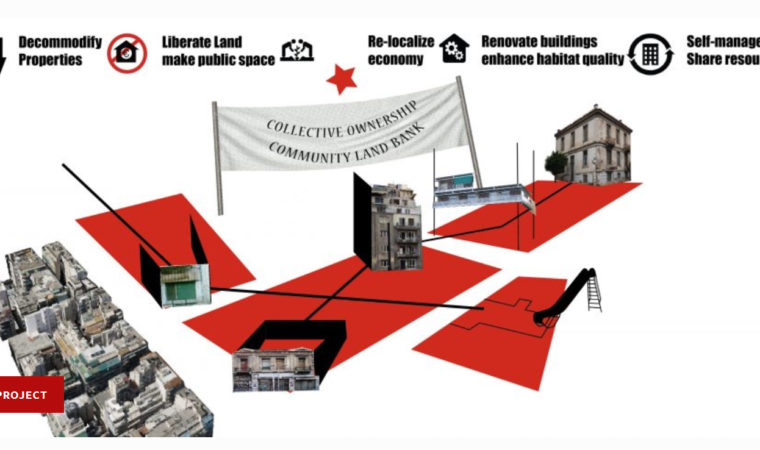 From refugee camp to social housing (Greece)
URL:  http://ethosngo.org/about-us/
Category: Migration
Community Member: Ethosngo
Type of grant: Rethink
Year: 2019
1. Who they are
Ethos is an independent, voluntary-run humanitarian association of individuals and groups that are actively involved with humanitarian challenges in different parts of the world. We are an intercultural and non-denominational organisational platform, open to all individuals and groups who wish to bring positive social change with honest intentions and peaceful actions anywhere in this world. We come together from diverse social and ethnic backgrounds, joining our skills and uniting our resources to promote equality and to help the sustainable evolution of humanity. We care for children, youth and vulnerable people in need, and all of us share a common vision: We want to live in a peaceful world where all children can freely grow to their full potentials."
2. What they did
Two visits that connected Greek and German migrant and housing projects. In their first trip, they got to meet local groups that are running housing projects in Athens, Katerini, Thessaloniki and Kilkis such as Mazi – refugee housing project which provides one home young men who are homeless and alone in Athens; Holes in the Borders – volunteer-run project with three houses; Communitism – based on sharing spaces, means of production, competences and time, that is planning to buy empty buildings for collective use and housing in Athens; Co-HabAthens – ongoing research-project on co-housing and collective ownership models for reclaiming affordable habitat quality in Athens; Perichoresis – organisation providing humanitarian assistance and protection for refugees in a wide range of projects, including housing, food distribution, logistics, health care, legal aid and education in; Omnes – grassroots organisation that is developing their inclusive vision through a large housing program, inclusion centre and a livelihood component; Ethos – a protective apartment for refugee children in Thessaloniki.
The second trip brought activists in Berlin to visit successful social housing projects and discuss possible ways to collaborate and transfer the experience from Germany into the Greek reality. It took place in August 2019 around Berlin and Postdam and involved projects such as Madia – community kitchen with rescued food and solidarity agriculture; RechenZentrum – association running a creative house and interface for art and culture, open for encounters, actions and collaborations in Postdam historical centre; Freiland – collective and cultural centre with a club, café, seminar and music rehearsal rooms, youth centre and Free Radio Potsdam; Quartierstreff Staudenhof – housing refugee women with their children; or Projekthaus Potsdam – a co-housing project that unites political, social and cultural work and includes living spaces, seminar and guest rooms, workshops and office space.
.
3. Why is this relevant to the FundAction community?
Many groups and local initiatives in Greece are looking for ways to develop lasting solutions to homelessness. Social housing projects that are both sustainable and legal are not really picking up in the country although there are widespread and well organised across Europe- even though the impact of the financial and the refugee crises combined is forcing many more vulnerable people and families to live in the streets. There is a clear need for activists in Greece to develop living spaces, whose existence and evolution could be at least partially protected from the various political fluctuations and independent from unsecured funding. This knowledge and experience exchange was very insightful and motivating for the participants and created strong bonds and great connections, besides a mailing list for sharing our ideas and all relevant information.