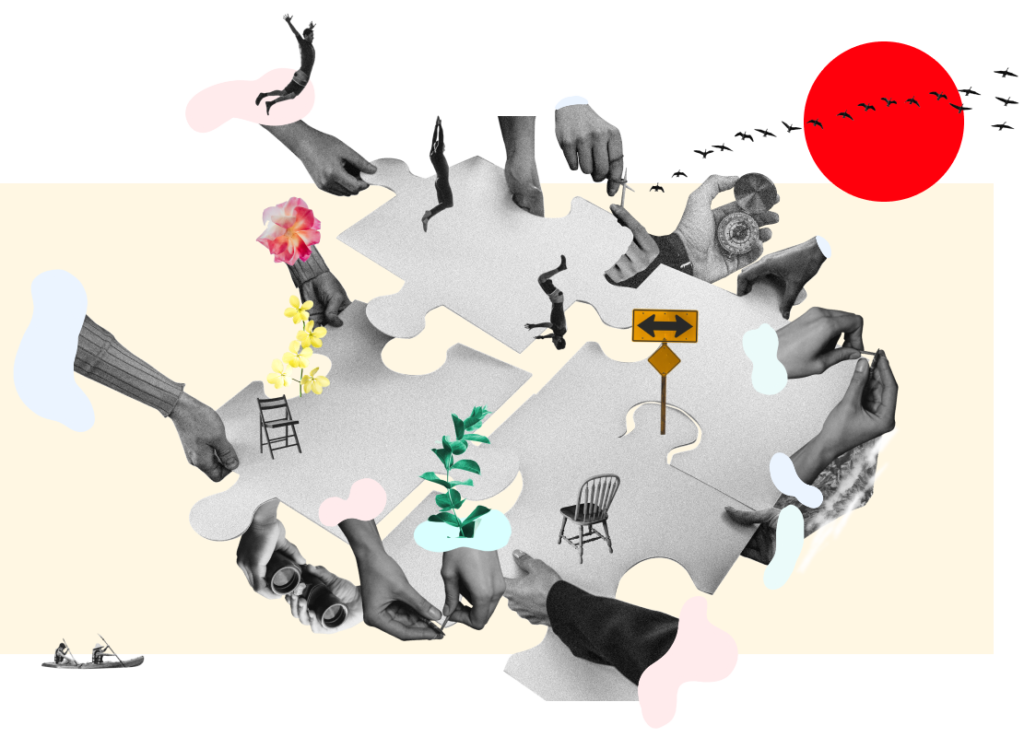 From Yugoslav self-management to contemporary commons (Balkans)
Zajednicko.org, ipe.hr, crvena.ba
Category: Alternative Economies
Community Members: Zajednicko, Institute for Political Ecology (IPE), Crvena
Type of grant: Rethink [ 4.200 € ]
Year: 2019
1. Who they are
Zajednicko.org is a research and educational platform from Belgrade, Serbia, dedicated to
studying, supporting and initiating commons-based models and practices. Crvena is a left
feminist organization from Sarajevo established in 2010 working horizontally and governed
collectively. Its work revolves around several interrelated concerns including sustainable
resource governance, women's participation in politics and economy, 'labor question' and the
emancipatory potential of art and consists of research, education, media and art production and
organizing. Institute for Political Ecology (IPE) is a research and educational organisation
carrying out transdisciplinary research and educational programs that address contemporary
ecological changes as social phenomena that reduce or magnify social inequalities and
influence power relations. They all share an approach that combines activism and theoretical reflection in politicizingcontemporary social and economic circumstances, as well as an orientation toward imagining
political and economic transformation based on principles of participatory democracy, solidarity
and environmental sustainability.

2. What they did
Having in mind their previous work on commons, economic democracy and alternative
economies, as well as their common Yugoslav legacy, the group conducted research and
a critical analysis about the Yugoslav historical attempt at institutionalizing a model of the democratic economy by introducing self-management.
The project was envisaged as a three-day kick-off meeting to exchange ideas and areas of common
interest, and to discuss a concrete joint initiative, its content and methodology, activities, short and
long-term goals, target groups and beneficiaries.
General objectives of the two-day meeting were:
To open the opportunity for collective learning and understanding the trajectory of self-
governing socialism and its relevance for the contemporary struggles for economic democracy in Southeast Europe;
Define main areas, policies and practices within the Yugoslav self-managing system that are
relevant for the contemporary revival of the concept of commons, while at the same time taking
into account issues and topics that shape different local contexts;
Strengthen cooperation and exchange between the partner organisations participating in
the project;
To reflect possible strategies and concrete steps in developing a joint project.

Specific objectives of the meeting were focused on setting a framework and planning further steps
that would lead to the development of a joint initiative. Those goals were defined as follows:

To set a framework for developing joint project proposal and project details including
objectives, main activities, outputs, target groups and beneficiaries;
To map possible partners, collaborators and funding opportunities;
To plan the further steps and delegate responsibilities among participants regarding the
project development.
3. Why is this relevant to the FundAction community?
The research project integrates three case studies on existing self-managing models in the
production, public and financial sector, with the aim to closely investigate the impacts that
self-organized institutional and procedural models have the economic and social aspects
of these subjects' operations, but also workers, users and citizens. In particularly, resilience
of such self-management-based models under conditions of crisis will be examined.