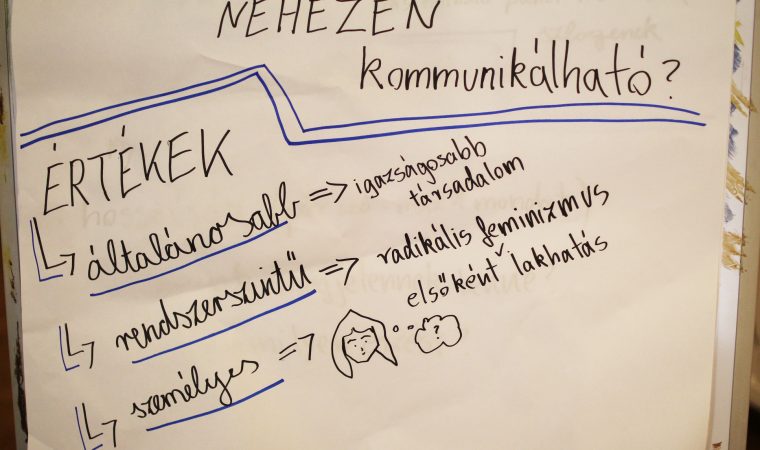 School of Public Life
kozeletiskolaja.hu
Category: Democratic Innovation and Civic Education
Community Member: School of Public Life (Hungary)
Type of grant: Renew [ 20.000 € ]
Year: 2018
1. Who they are
The School of Public Life works in Hungary to ensure that marginalized groups are aware of their rights, can articulate their needs and interests, and possess the skills and knowledge necessary to enforce these in practice. They offer training about structural injustices, advocacy, and organizing for marginalized individuals and their groups/organizations. The School of Public Life supports civil society organizations by developing their advocacy, communications, base building and strategic planning capacities. They produce critical knowledge via participatory action research that supports the work of movements civil society organizations and also publish literature (teaching materials, books and articles on social movements and progressive politics) in a widely accessible language.
2. What they did
With the FundAction grant, they implemented two training courses and one film club series in Miskolc and seven training courses and one film club series in Budapest with a total of 700 participants in the events and training during the academic year 2018/2019.
In the past year, one of the main focuses was to develop the first new chapter outside of Budapest in the city of Miskolc that is located in the Northeast of Hungary in an impoverished, formerly industrial region with great ethnic and social divides. The School of Public Life conducted field visits and interviews with representatives of local NGOs and activist groups, social, cultural and educational professionals and active individuals and implemented training on things like: How to organize a group, Photography and activism. In Budapest, the training covered Organizing actions, Citizen journalism, Faces of oppression, Video advocacy, Activist design and banner making, Media in advocacy and Critical pedagogy. Furthermore, they hosted a film club series about progressive social movements in Hungary in both cities.
3. Why is this relevant to the FundAction community?
Although they are already able to gain insights into the quality and impact of their work through the oral and written evaluation of participants after each training course, one of the major areas of development planned for the 2019/2020 academic year will be to introduce a new and comprehensive system of impact assessment using pre-and post-training questionnaires as well as in-depth interviews with participants.