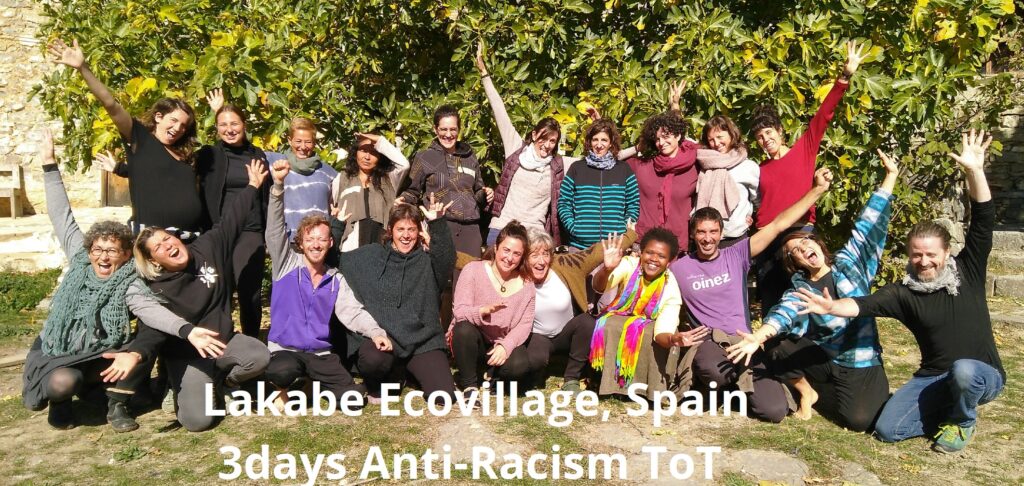 We are Ubuntu: Racial Equity Tools for changemakers and movements (International)
https://weareubuntuproject.weebly.com/
Category: Anti Discrimination
Community Members:
Type of grant: Renew [ 20.000 € ]
Year: 2020
1. Who they are
Rise Ubuntu Network is a grassroots organisation with young volunteers from different parts of the
globe. They work in including different marginalised communities and Indigenous groups who share
community values of regenerating the earth, sustainable living and creating fair social and economical
structures. They empower communities to create lasting solutions to social injustice and regenerative development and to bridge differences between people of all beliefs and backgrounds, to create
community, and engage in solving local and global challenges.
2. What they did

The Rise Ubuntu Network held a 2 X 4 hours monthly training and also group processes spaces once a month. They also created online events and one retreat for facilitators and trainers, mainly focused on anti-racism training for activists, environmental organisations and social movements – inviting other facilitators and experts like Robin Di Angelo author of white fragility.
In the beginning, we had three main facilitators (in the middle of the project – wehad two lead facilitators), we also invited different facilitators to share theirknowledge and had volunteer support
In support, they created a website where to shar our training and knowledge.
3. Why is this relevant to the FundAction community?
"Diversity issues, power dynamics and oppressions are part of our daily socialisation, and our community of FA is not exempt from that. From this project it became evident that racism is a topic that makes us uncomfortable and it is in fact trauma-inducing, this makes it hard for people to stay engaged especially our white body community. We had some FA community members attending a few training sessions with no follow-up, we also had some members showing interest however not actually coming to the training sessions. With this information especially looking at where we are now as an organisation with community building and lack of diversity in membership, this could be a great opportunity to visualise more education on gender, race, differently-abled body person etc using our communication channels. Sharing of knowledge, and most importantly creating well facilitated safe enough spaces to talk about these topics".