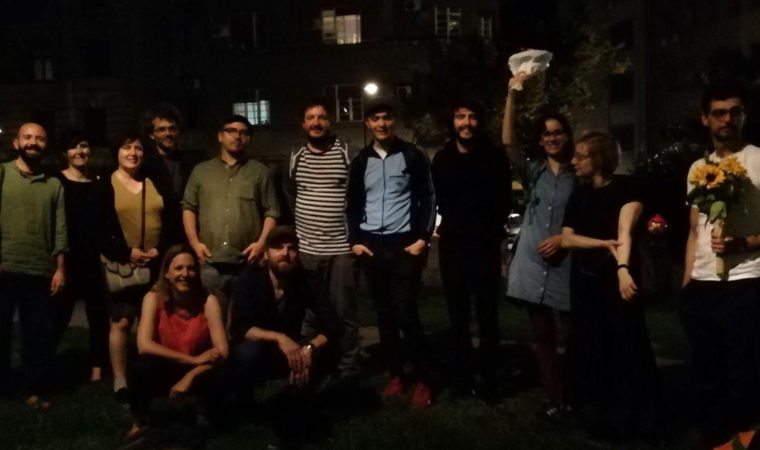 ​​Common Knowledge
Category: Democratic Innovation & Civic Education
Community Member: Informal Group of different organizations
Type of grant: Rethink [ 5.000 € ]
Year: 2018
1. Who they are
Common Knowledge is a self-organised informal group of representatives from several European initiatives and organisations working in the field of commons, gathered around the goal of establishing a European School of Commons (ESC). The idea for this project was first formulated during the European Commons Assembly in Madrid 2017. Frustrated with often abstract approaches to the question of commons and related knowledge that seems to be detached from the concrete practices of commoning, as well as from the communities that are building new or governing existing common resources, we started to reflect how our own political activities and different commoning practices become actually forms of collective learning. Furthermore, we wanted to (re)think how can these self-organized learning practices be embedded in the everyday life of groups and initiatives, and how can we learn from one another to build, share, archive, and make accessible the knowledge coming from the bottom-up.
2. What they did
A three-day kick-off meeting organised in Belgrade 5th-7thJune 2019. that gathered 12 people from 10 European countries: activists and academic researchers who are all dealing with the subject of commons from various perspectives gathered at independent social and cultural centre Magacin. The venue was relevant for its collective governing and use of space among various Serbian civil society organisations, cultural and artistic collectives. The meeting consisted of working sessions and collective dinners where participants could interact with a wider circle of local activists, as well as a local exhibition opening "In the Ruins of Deregulation", dealing with the privatization of public infrastructure and deregulation as manifestations of neoliberal urban policies.
3. Why is this relevant to the FundAction community?
The project's vision is to create a decentralized pan-European platform of collective learning – strengthening existing practices of critical education and creating new methods of cross-European education about commons, building capacities of platform's members to transfer the knowledge, fostering the mutual exchange, and providing us with necessary methods, competences and infrastructures for self-organized learning.
The Rethink grant was an opportunity for collective learning and reconsidering what are the critical and emancipatory educational practices, as well as how would the knowledge "institutions" as commons be organized, structured, governed and interconnected. The meeting defined next steps and future activities to develop this collaborative platform:
Formulate the drafted mission and principles of the Platform, in order to share it and invite other activists and organisations to join.
Develop a fundraising plan for the following period of one year;
Draft the tentative exchange protocol that will serve as a pilot scheme and modified through concrete practice and exchange further on.
Map and collect the information on the present struggles that could initiate concrete exchanges in the following 2019/2020 period.
Consider concrete digital tools that would assist the Platform in both internal and external communication in the following period.