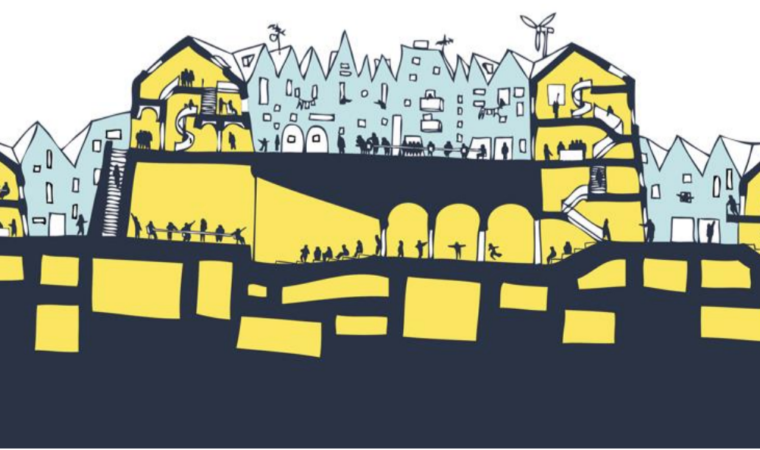 Reinventing Social Housing
URL: http://urbamonde.org/?lang=fr
Category: Public space, housing & right to the city
Community Member: UrbanMonde
Type of grant: Rethink
Year: 2019
1. Who they are
UrbaMonde is a small Swiss and French non-profit that supports cooperative housing locally and internationally facilitate the CoHabitat Network, a project-driven collaboration between community-led housing organizations and allies from across the world. The lead partners are some of the major grassroots organizations in the field of housing rights and participatory urban development: Cooperative Housing International, Habitat International Coalition, World Habitat, Slum Dwellers International, Asian Coalition for Housing Rights, Grounded Solutions Network and Global Land Alliance. The network cooperates to secure housing rights through collective, non-speculative, people-led solutions, such as housing cooperatives, community land trusts, grassroots federations and collaborative housing initiatives.
In Europe, urbaMonde has organized two editions of the collaborative housing hub in Louvain-la-Neuve, Belgium (2016) and Berlin (2017). Their approach is inspired by cooperative city-making and trans-local activism.
2. What they did
CoHabitat Network, facilitated by UrbaMonde, organized the third edition The European Collaborative Housing Day within the framework of the International Social Housing Festival (4-8 June), in Lyon. Housing Day is an initiative organized by citizens and housing professionals, aiming to raise awareness and develop a roadmap to support collaborative housing initiatives and ensure access to affordable housing. The collaborative housing hub, composed by one project Call for successful collaborations between inhabitant groups and social housing operators, on Public Presentation of 4 inspiring projects and 4 peer-to-peer workshops promoted and made visible the collaborative, non-speculative and people-driven housing approaches with the aim to reinvent the concept and practices of "social housing".
3. Why is this relevant to the FundAction community?
The aim of the collaborative housing hub is to challenge conventional top-down social housing provision and collaborative housing solutions that remain often inaccessible to vulnerable groups, and to showcase and disseminate innovative examples through peer-to-peer learning to: raise awareness on the contribution of collaborative housing to creating inclusive and participatory cities and for implementing the right to housing and to the city; Accelerate the implementation of collaborative housing projects by connecting grassroots actors, public authorities, financial institutions and other stakeholders to trigger innovative partnerships; Scale collaborative housing approaches within the field of social housing provision and incubate partnerships for identified housing solutions.
Links
For more information:
www.co-habitat.net/fr/europe-2019